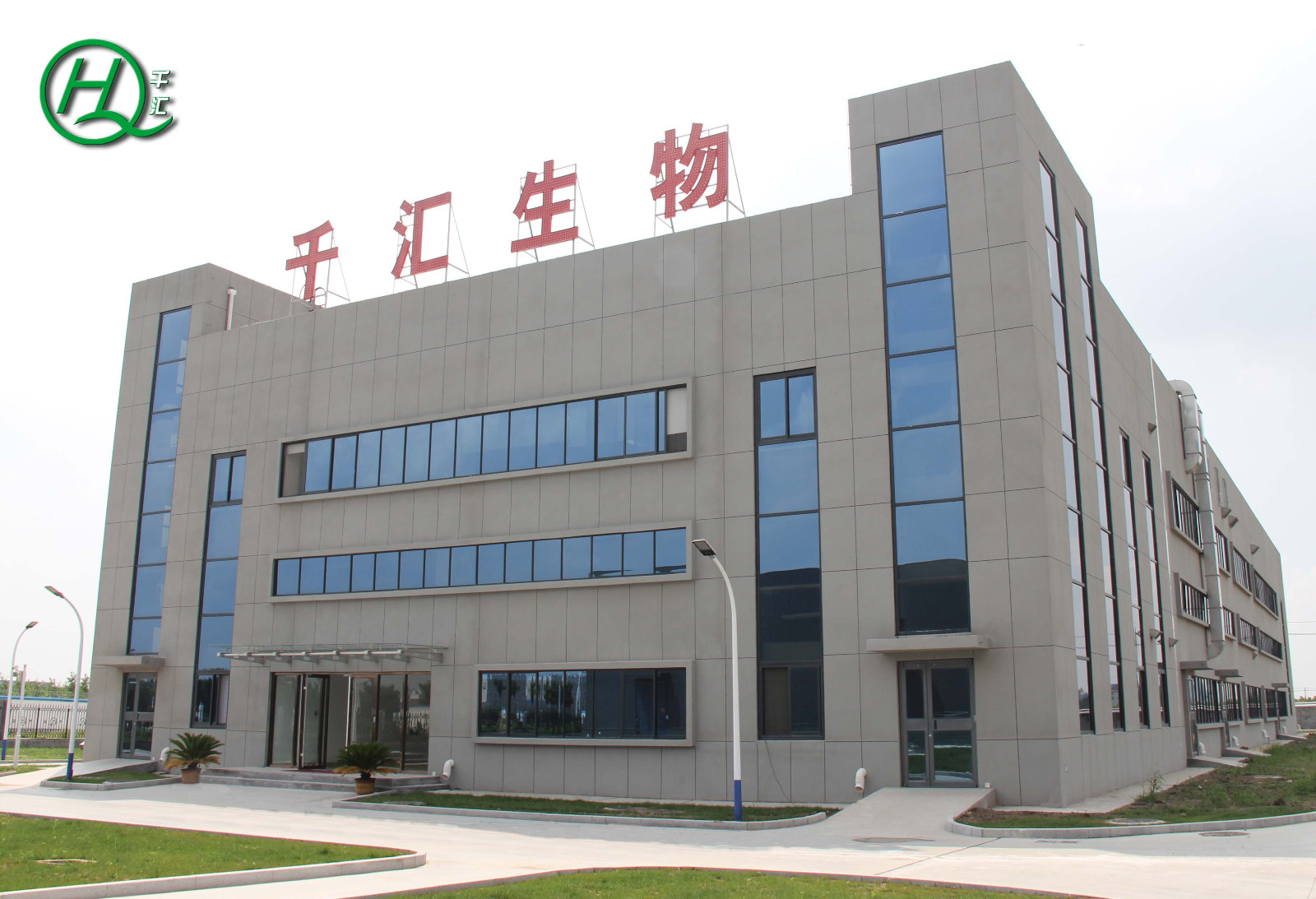 Zibo Qianhui Biological Technology Co.,Ltd is a pharmaceutical corporation specialized in the fields of research, manufacturing and trade.We are professional in researching and manufacturing pharmaceutical excipients, food , health food & cosmetic additives Our main products are: Hydroxypropyl Beta Cyclodextrin, Sulfobutyl Ether Beta Cyclodextrin, Hydroxypropyl (Sulfobutyl) Gamma Cyclodextrin, Methyl Beta Cyclodextrin, Carboxymethyl Beta Cyclodextrin, Hydroxyethyl Beta Cyclodextrin, Piroxicam Beta Cyclodextrin and Glucosyl Beta Cyclodextrin. Sulfobutyl Ether Beta Cyclodextrin as a new type f drug excipient, we are the first in China which meet injectable standard and has got the accepted registration number from CFDA (CXFL 1400006 Lu) & DMF number (29394) from USFDA. For Hydroxypropyl Beta Cyclodextrin, we got the approved registration number of drug excipient( Lu F2012004) & DMF number (03343) from USFDA.
Located in Polymer additives industrial park of Zibo High-Tech District, our company cover an area of fifteen thousand square meters and has the most advanced production lines for pharmaceutical excipients in China. Production capacity per year for cyclodextrin & its series could be 1000tons. Firmly conformed to cGMP and GMP (IPEC) standard and got the ISO9001:2015 quality management system certification, our company equipped with modernized R&D center and products' quality perform CP, USP, EP, JP standards & sold well all over the world. Company has been identified as a national high-tech enterprises, and has become Zibo cyclodextrin technology center, engineering laboratory, engineering and Technology Research Center.
With the target of innovation, company was awarded as Zibo science and technology high growth enterprises of top 30 in 2015 and 2017. We sponsored the first and second China cyclodextrin academic forum, invited famous experts in cyclodextrin industry to advise the develop direction, also share the application experiences in the field of cyclodextrin.
Devoted to develop our products, we continuously do the research of inclusion technology and try our best to offer comprehensive cyclodextrin application solution.